How Often To Change Synthetic Oil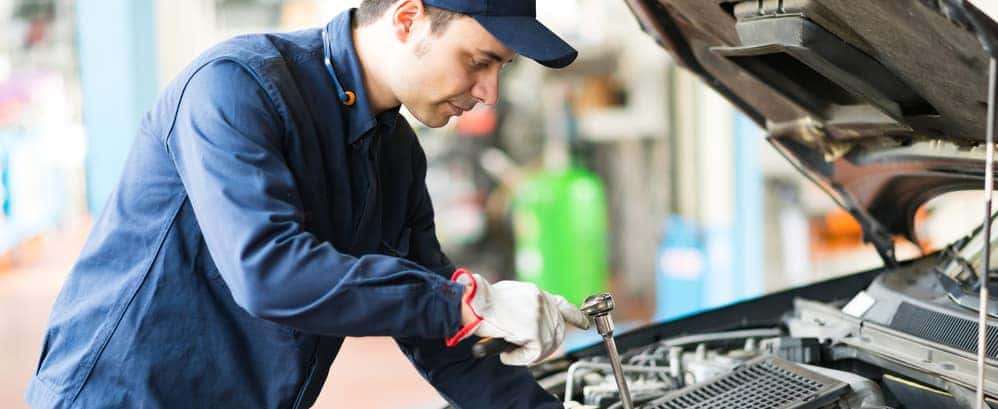 How often do you change synthetic oil in your vehicle? Typically, synthetic oil requires a change every 7,500 to 15,000 miles depending on the oil used and the type of vehicle you drive. For a clearer idea, you should consult your owner's manual. It's easy to schedule service online with the experts at Dick's Country Chrysler Jeep Dodge near Aloha when it's time for your next synthetic oil change.
Synthetic vs. Conventional Oil
Wondering whether you should use synthetic oil or conventional oil for your vehicle? The first place to start is your owner's manual. Typically, only one or the other will be recommended depending on your model, and it's best practice to follow the manufacturer's advice whether it's a new Dodge Journey or otherwise.
Why Choose Synthetic Oil?
Some customers avoid synthetic oil because of its higher cost, but it does have many perks that conventional oil can't offer:
Longer Oil Change Interval – While you'll pay more for synthetic, it often lasts longer between changes, with some vehicles going as long as 15,000 miles before requiring another change.
Better at Higher Temperatures – Synthetic oil fares better when subjected to high engine heat, allowing it to last longer than conventional oil.
Better for Performance – Synthetic oil is typically recommended for performance vehicles because it stays cleaner, longer. If you take advantage of the RAM 2500 towing capacity, race or go off-roading near Forest Grove, you should certainly consider synthetic oil.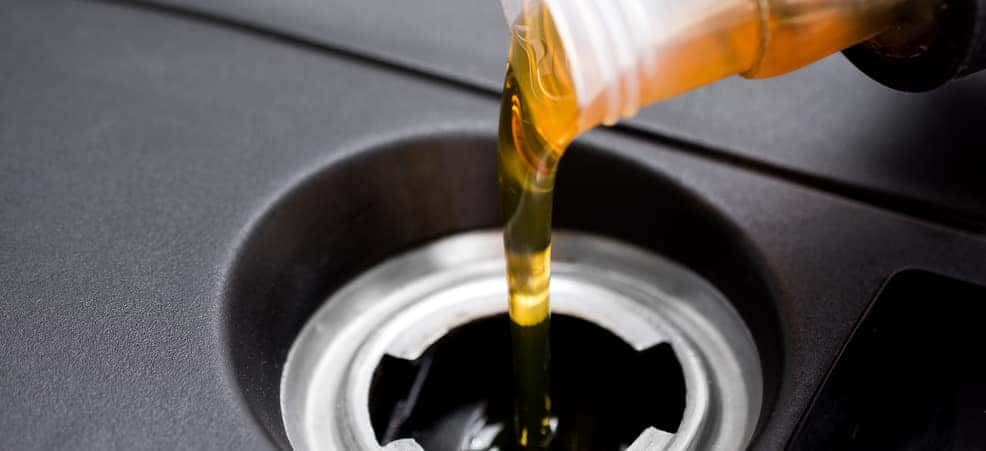 Can You Mix Synthetic and Conventional Oil?
If needed, it's okay to mix synthetic and conventional oil, however, it's not recommended. You'll basically be diluting the performance benefits that come with synthetic oil. If your vehicle requires synthetic, it's in your best interest to stick to a pure solution.
How Much Is a Full Synthetic Oil Change?
The cost of your synthetic oil change at Dick's Country Chrysler Jeep Dodge will vary depending on the vehicle you drive and the oil that is used. For updated information on the price that you can expect, simply contact our service department near Beaverton. Our certified technicians will be happy to help.
Trust Dick's Country Chrysler Jeep Dodge for Oil Change Advice and More
If you're still feeling unsure about whether your vehicle is in need of an oil change, contact us for help. The experts at Dick's Country Chrysler Jeep Dodge are always here for you with professional advice on everything from how to check car oil to proper tire rotation frequency for your new Jeep Renegade for sale. Learn about this and more, like how to properly jump a car battery, when you follow along with our blog where you can learn about deferring car payments, and compare Charger vs. Challenger.
More Tips from Dick's Country Chrysler Jeep Dodge
Without the correct amount of oil, your Chrysler, Dodge, Jeep, or Ram vehicle can't run as it was intended, especially if you're taking advantage of Wrangler towing capacity. You should always make sure there's enough motor oil to keep the engine's moving parts lubricated. This way, you can travel confidently through Forest Grove and Aloha, knowing…

There are many different aspects of vehicle maintenance that can help extend the life of your car, improve your vehicle's performance, and save you money in the long run. Among the most important aspects of auto maintenance is getting your tires rotated. Find out why it's important to get the tires on your new Dodge…