How to Remove a Car Battery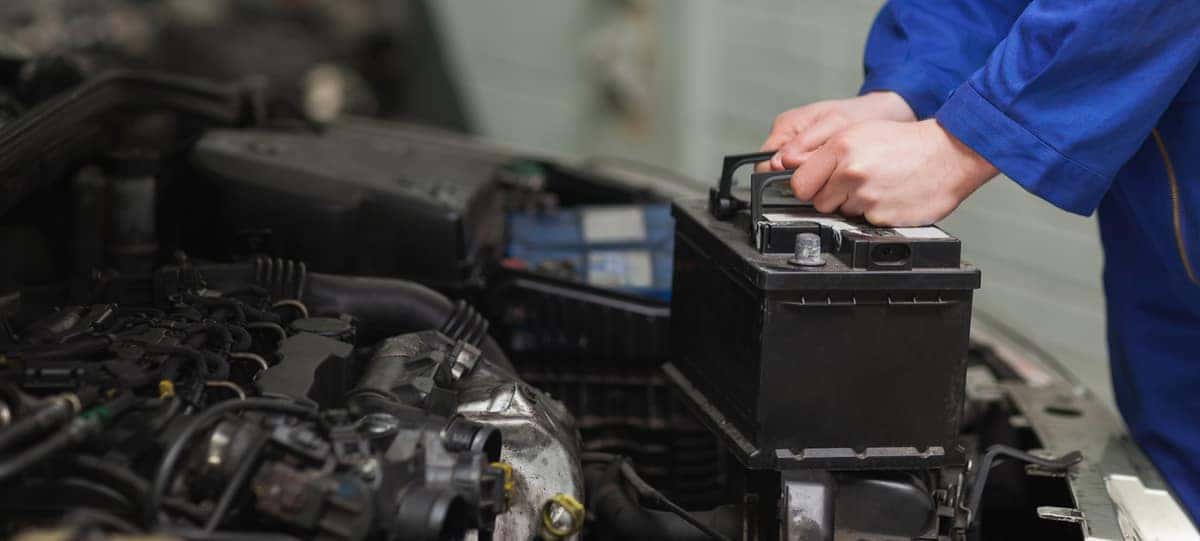 The car battery is one of the most important components on your vehicle as it is critical for start up and keeps all electrical components running. You can contact Dick's Country Chrysler Jeep Dodge in Hillsboro's service center for help while you're at home if you're having battery problems or you can learn how to remove a car battery. Read this guide to learn how easy removing a car battery is!
---
Preparation for Car Battery Removal
Wear insulated work gloves to prep your battery removal, batteries sometimes deliver a deadly aftershock. Also, don't forget to wear safety goggles due to the exposure of corrosive agents. To start preparation, turn off your vehicle. Begin removing a car battery after these prep steps:
Find a form of restraints like zip ties to keep all battery cables in place. Cables that touch can become fire hazards so keep them apart as much as you can.
Take the positive cable then cover it with a cloth material to avoid metal-to-metal contact.
Remove your jewelry, any jewelry to battery contact can result in a shock.
Place yourself in a well-ventilated and open area in Aloha to avoid harmful gas exposure.
If you happen to have a fused terminal, get the terminal loose with a special battery removal tool. Check if our parts department has it online, if not, we'd be happy to order it!
Removing Car Battery Process
Now that preparation is over, you're now ready to learn how to remove a car battery. Follow these steps:
Identify your negative terminal; it will either have a minus sign or a black plastic cover. You can find it on the post or near it.
Grab pliers or a wrench to grip the bolt head of the negative terminal.
Take another set of pliers or wrench to separate the nut to pull off the negative cable removing it from the battery.
Repeat the previous step for the positive cable.
Utilize your pliers or wrench to remove the bolts and screws on the bracket.
Gently lift up a maximum of 40-pound battery from the bracket
Call Dick's Country Chrysler Jeep Dodge For Assistance Removing a Car Battery!
Now that you know how to remove a car battery, no need to worry about breakdowns between Forest Grove to Beaverton. Contact us with any questions! We have Mopar coupons that you can check out for massive savings on all of your parts needs.
More From Dick's Country Chrysler Jeep Dodge
Small SUVs can be powerful, as the Jeep Compass proves. Want to take your small camper or boat out for a weekend of fun? You can with the 2021 Jeep Compass. The Jeep Compass towing capacity reaches 2,000 pounds. Sleek styling coupled with incredible towing and off-road capabilities make the Jeep Compass a top…

Whether you're transporting your boat to the lake on weekends or hauling a bulky work trailer around Forest Grove, customers in Hillsboro need a tough vehicle that can withstand heavy loads. Jeep has got you covered. The 2021 Jeep Cherokee towing capacity reaches a maximum of 4,500 pounds when properly equipped. The Cherokee payload capacity is…

The 2021 Jeep Grand Cherokee has proved itself to be a popular choice for many Forest Grove families. It's got plenty of room for long road trips and advanced technology to ensure everyone stays connected on drives. But, how much can the Grand Cherokee tow? Drivers who plan on towing with their Grand Cherokee will…